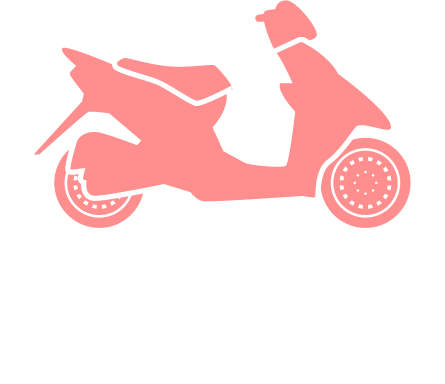 Start your Batanes adventure today!
Renting a scooter is most fun way to see and explore the Batanes.
Available Scooters for Rent
Book Now to Start Your Batanes Adventure!
We have limited availability, so please contact us ahead of your trip. Walk-ins are welcomed, but we cannot guarantee scooter availability.
WHY CHOOSE US
Modern Scooters
We only rent new, name-brand scooters with all functioning equipment. No cheap knock-offs or unsafe bikes.
Helmets Included
We always want our guests to ride safe. Clean, correctly fitting helmets are included with each rental.
Self-Guided Map
While a tour guide is a great idea, self-guided tours are one of the best ways to see the island. We included a waterproof tour map for easy navigating.
Rain Gear
It's a tropical island and quick storms happen. We include some emergency rain gear to keep you dry.
LED Flashlight
Keeping with the idea of safety, we include a flashlight under the seat in-case you get caught our in the dark. We really think of everything!
First Aid Kit
We hope you never need it, but there's a emergency first aid kit under the seat for any scratches or boo boos.
FAQ
Frequently asked questions about renting a scooter in Batanes, Philippines.
What are the requirements to rent a scooter in Batanes, Philippines?
In order to drive a motorbike (scooter) in the Philippines, you must have a valid driving license. You can drive for 3 months if you have a foreign driving license, after 3 months you have to convert your driving license to a Philippine license. An international driving license is also helpful.
At Batanes Scooters, we also require the renter/driver to be 18 years of age and have a valid license and form of ID. We require renters to be physically qualified to operate a scooter and prohibit the use of alcohol while operating the scooter.
In Batanes helmets are required and we encourage the use of helmets all the time.
Why is your price higher than some other places in Philippines?
In Batanes, everything is imported via ship or passenger plane and significantly more expensive than anywhere in the country. This includes the scooters, fuel, parts, and other items. Batanes Scooters also provides the top quality, brand-name, new scooters to our customers. Unlike some rentals in Philippines, we don't rent personal bikes, we carry all licenses and insurance and follow all Philippine and local regulations. We provide safety gear as well as some other helpful amenities not found at other rentals. Our goal is premium quality and service.
Any shortcuts on our part could potentially compromise your vacation and we want you to have an amazing adventure in Batanes.
Can you self-tour or do you need a guide in Batanes?
Batanes is very suited to a self-tour due to the simplicity of the roads as well as the clearly marked points of interest. We provide a self-guided travel map with each scooter that will navigate you to all the wonderful sights on Batan Island.
There are some fantastic tour guides if you require more information or would like a local's knowledge. We are happy to provide a guided scooter tour, which is quite simply the best way to tour. More comfortable than a trike and a bit more independent as you can stop where you please. We recommend a 1/2-day guided scooter tour, and then you can explore on your own.
Is a deposit required?
Due to the limited availability of bookings (as well as scooters), we do require a 50% deposit on booking.
We offer same day and walk-in bookings, but during most seasons, scooters will not be available on a daily basis.
Can you recommend places to stay?
We have some great contacts and know the lodging establishments well. Please reach out to us if you need assistance with booking.
Photos of Scooter Adventures in Batanes
Some call it the "Ireland of Philippines", others call it the "New Zealand of Asia". Batanes is a beautiful group of Islands in North Philippines that features lush green rolling hills, towering volcanoes and majestic beaches. The climate in Batanes is mild to warm most of the year and perfect for adventuring or relaxing on the beach. The Batanes Island of Batan, Sabtang and Itbayat, are famous for their hospitality and honesty. Travelers should spend a few days on each island to truly experience all the amazing sites Batanes has to offer. A self-guided scooter tour is a great way to see the island. Check us out in Basco, Batanes!
Comments are closed.